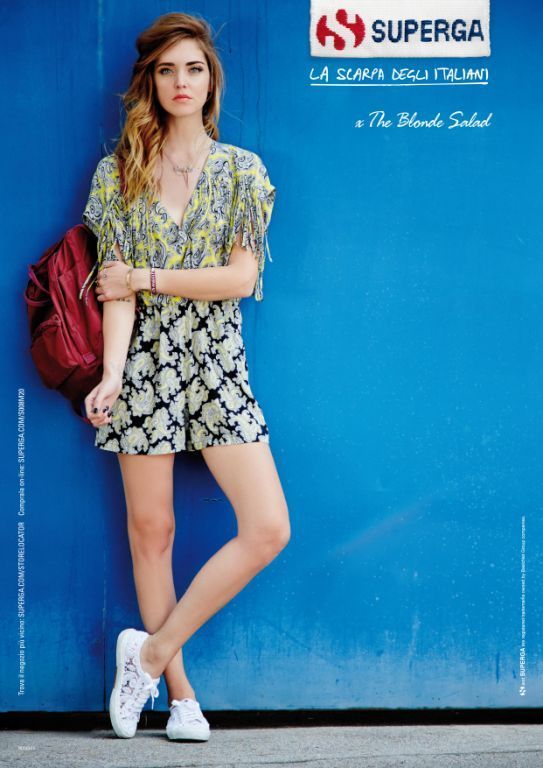 Das italienische Schuhlabel Superga und die bekannte italienische Bloggerin The Blonde Salad präsentieren in einer außergewöhnlichen Kooperation ein neues, ikonisches Modell des Superga- Klassiker 2750 ganz aus Macramee.
Aus einer spontanen Zusammenarbeit mit Chiara Ferragni, der Autorin von The Blonde Salad, die auf ihren zahlreichen Reisen und Recherche-Trips öfters Supergas trug, entstand als Resultat der Kreativität der beiden italienischen Marken dieses neue 2750er-Modell.
Der Schuh mit dem Modellnamen 2750-TBS LACEW, den es in 4 Farbvarianten (White, Tan, Light Blue & Pink) geben wird, wird offiziell am 25. Juni auf einem Event mit Chiara Ferragni und Anhängern des Blogs gelauncht.
Für begeisterte Fans, die sich auf der Facebook-Seite von Superga (www.facebook.com/superga.italy) registriert haben, gibt es den Superga 2750-TBS bereits ab dem 10. Juni exklusiv auf www.superga.com. Ab dem 14. Juni ist das Modell dann in den besten Superga Monobrand Stores Italiens, auf www.luisaviaroma.com sowie im Mailänder Kaufhaus Rinascente erhältlich.